The idea of closing both nights with some very special - and Scottish - guest came shortly after the end of WinterStorm XVI and has really just come together in the past few weeks with some certainty. I remember sitting on the stairs toward the end of the Saturday night last year with Chris Glen of SAHB and MSG fame and him saying he'd be back next year with some friends!
Well he is and what good company he keeps!
Glen White and McManus will step on stage and perform forty five minutes of some of the classics from their back catalogue of bands played in. As Doogie White has been know to say, "It's gonna rawk!!"
The three of these guys could create their own rock family tree!
White and McManus in La Paz; White and Glen in MSG, White in Rainbow, Rising Force and Tank amongst others. McManus in Glasgow and GUN and Chris Glen the driving bass behind Sensational Alex Harvey Band having shared the stage with many of rock and metals great and touring currently with Michael Schenker across the world.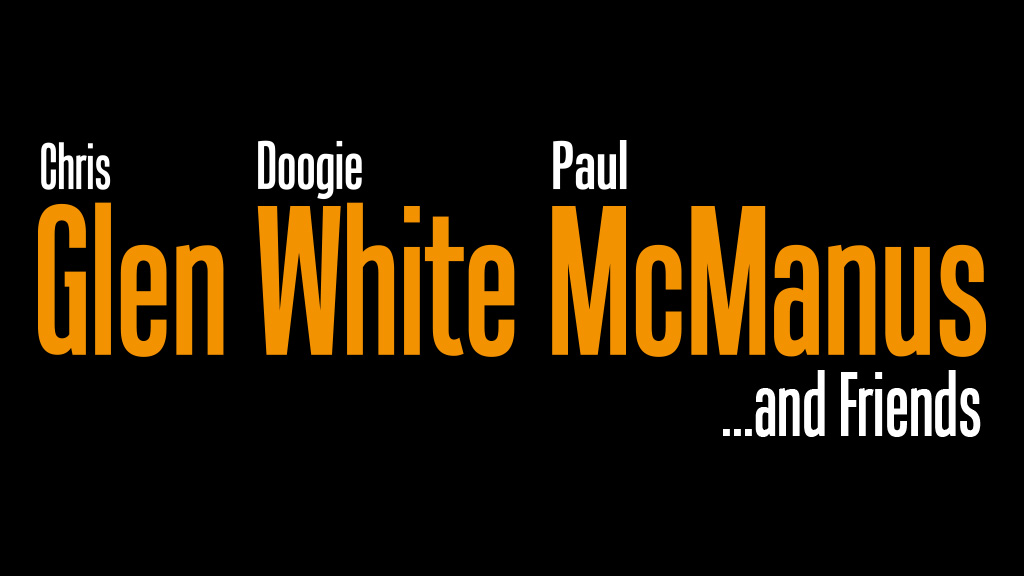 Chris, Doogie and Paul will take the WinterStorm stage on the Saturday night to close the main stage with a whirlwind set of some of their favourites. Chris explained,
"We've been throwing some of the tracks into the pot and we'll put together a set that brings together some massive numbers form some of those bands we've grown older with! Can't wait to finish this party with one big bang! There will be some noise on that stage I can tell you and we've got some very special guests joining us through the set."
Doogie White carried on,
"The three of us have played with each other in so many different bands over the years that when I was approached to do this it was a straight forward yes. The event is great for live rock music in Scotland and I'm delighted to support it and be involved"
Paul McManus recalled his last visit to Troon with the GUN three years ago. "It's a great wee venue with a great feel to it and I'm looking forward to getting on stage with these guys again - hey and you should see some of the guests on the rota!"
We think you'll agree Glen White McManus and Friends may just be the best end to a rock weekend you could hope for!